Berlioz, Hector: Hosanna!
$18.00
Arranged for Brass Quintet and Organ
Parts are included for 2 trumpets in B-flat or C, Horn in F, Trombone, and Tuba and Organ/Score. An opening fugal treatment of the melody is followed by a contemplative Andante and a restatement of the fugue. The organ supports the ensemble with broad, sustained chords.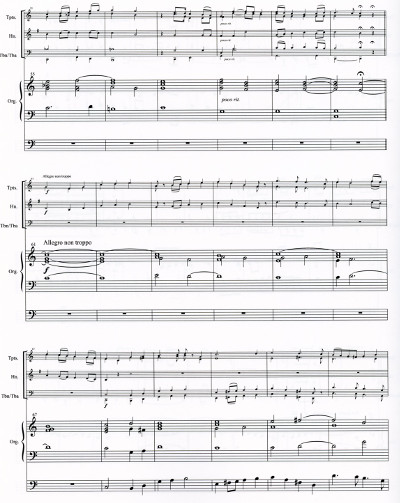 Shipping:
Shipping rate calculated at checkout
Depth
1.00